Contact information:
Reinhold Schroers
Address:


Rheinallee 63 • 40549 Düsseldorf • Germany
Phone numbers:


+49 211 955 195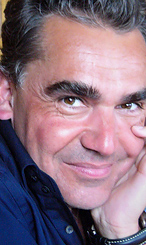 Reinhold Schroers is specialised in food, portraits and still life photography & film, shooting high-quality watches, jewellery, precious stones, perfumes and luxury accessories. Located in Dusseldorf, he also provides high quality video productions.
Across both photography and film, Reinhold devotes great care to perfecting lighting for macro shots, with light curves available over only a few millimetres. His goal is to work out the character of an object by representing the finest facets and structures.
Reinhold uses the latest digital recording technology including innovative, digitally controlled motion control equipment for precise tracking shots and unusual perspectives.
His three studios – all with daylight and one with 8m ceiling height – are set in Düsseldorf. From composing to proofs, he guarantees the entire workflow with outstanding quality.
Photography - over 30 years experience
Specialized Still Life Jewellery, Watches and Perfumes
Digital Imaging Retouching
Inhouse Post Production Proofing
Film/ Macro Film / Imagefilm
After Effekts - Davinci Resolve Colorgrading Rendering